Air Conditioning
Battery servicing
Brakes & clutches
Brakes repairs
Car batteries
Car brakes
Car diagnostics
Car electrics
Car engine tuning & conversion
Car engines
Car puncture repairs
Car repairs
Car servicing
Car suspension adjustment
Clutch repairs
Commercial vehicle repairs
Cylinder head repairs
Diesel engines
D-P-F Solutions
Engine diagnostics
Gear boxes
Garage services
MOT's
Tyres
Tyre services
Tyre repairs
Tyre fitting
Van repairs
Wheels
Wheel repairs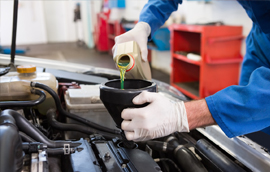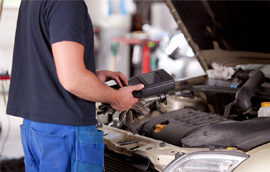 Car Diagnostics – Whatever vehicle, using one of our diagnostic computers we are able to read the fault that caused the light to illuminate and diagnose the probable cause. Due to the nature of cars and their systems, one of the main skills is using the knowledge of the vehicle diagnostics computer, together with modern vehicle systems to correctly diagnose the vehicle fault.
Using the latest manufacturer recommended technology combined with our knowledge of vehicles and their systems we are able to read and interpret the results from the vehicle computer, diagnose the problem and recommend a suitable resolution.
Call Gedling Garage today to book your appointment: 0115 987 60 94.
Tuning & Conversions – You might not be getting the best performance out of your engine. An engine that is not working to full capacity will cost you more money in the long run as it uses more petrol.
If your engine needs remapping or chipping then look no further. We're here to help you. As well as tuning your engine we can also do a full engine conversion. All engine conversions that we carry out are to the highest standard. Whilst the engine conversions are taking place both the engines and the vehicle engine bays are cleaned thoroughly to ensure a clean and tidy conversion.
Call Gedling Garage today to book your appointment: 0115 987 60 94.